Breakfast

Hotel Sorsanpesä's full breakfast is served daily at a buffet in the hotel's restaurant on the 2nd floor. Diverse quality ingredients, a fabulous view of the river from the restaurant, a wide selection of newspapers and a relaxed, leisurely atmosphere guarantee a good start for your day. The breakfast selection also includes gluten-free, lactose-free and other special products. Customers who are not staying at Sorsanpesä are welcome for breakfast at the price of €15/person.
Mon-Fri 6 AM – 9:30 AM
Sat-Sun/Public holidays 7 AM – 10:30 AM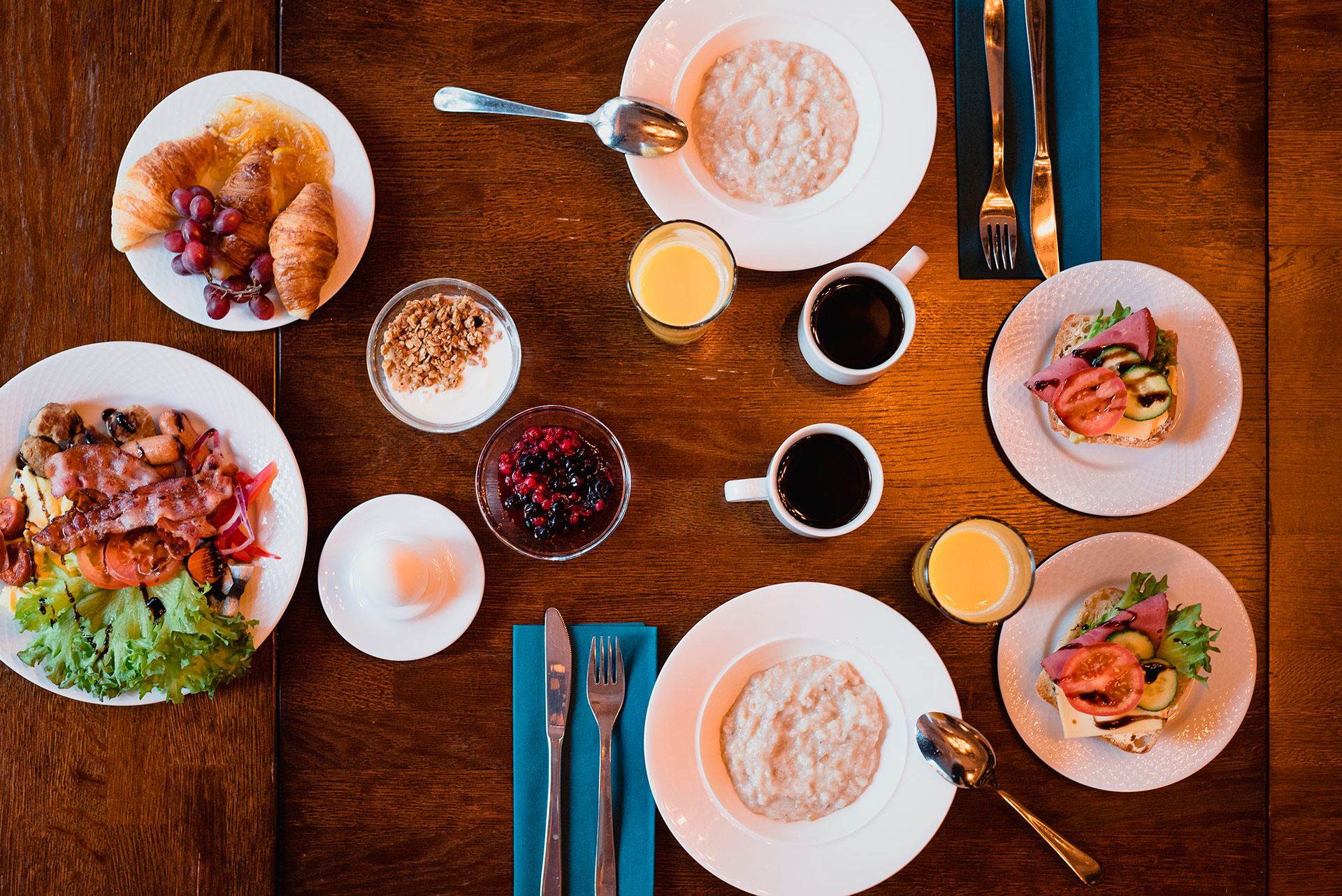 The Sorsanpesä Restaurant
At Sorsanpesä's stylish a' la carte restaurant you can enjoy a relaxed atmosphere and a full-course meal of skillfully prepared dishes in fabulous surroundings. The restaurant has a seasonally changing fabulous view of the riverside.
Sorsanpesä's a' la carte restaurant is located on the 2nd floor of the hotel.
Check our ala carte menu here.
Hotel restaurant is open:
Mon-Sat 5 PM – 12 PM

The kitchen is open:
Mon-Sat 5 PM – 10 PM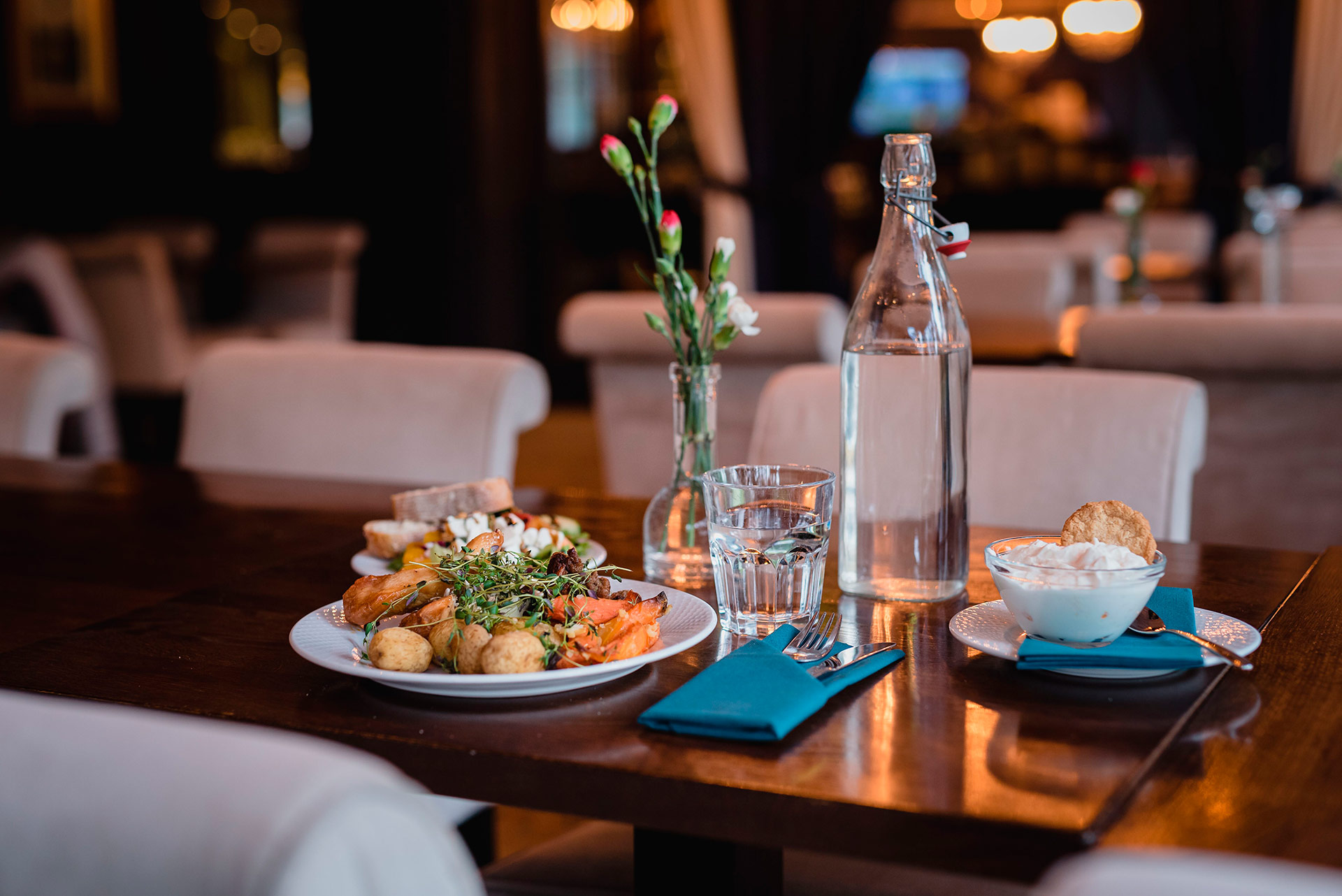 Terrace restaurant
The terrace restaurant is a great rendezvous point on the first floor of the hotel. At the restaurant, you can play pool or watch national league ice hockey on television. During the summer season, the adjacent terrace with 180 seats is also available to customers.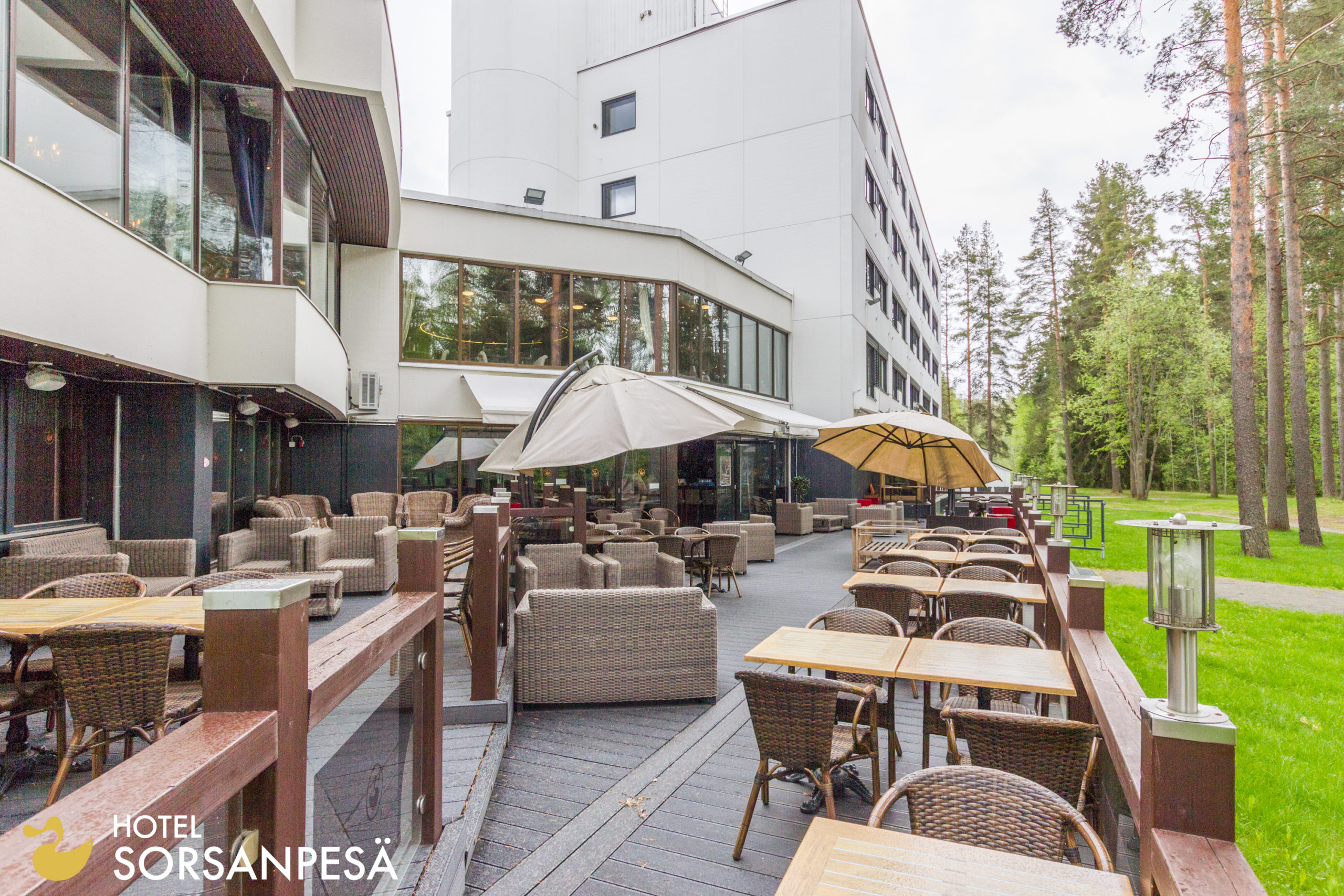 Prunni
Sorsanpesä's legendary Prunni offers diverse opportunities for organizing various events from Christmas parties to formal evening events or weddings. Prunni can fit 240 persons for dining simultaneously and 800 persons for partying on event nights. You can find more information about Prunni's event nights on the Events page.